How to Add AOL Email to Mac
Once you have logged in to your Aol account via https://login.aol.com using a web browser, click on your account name at the top right corner.
Then, go to the 'Account security' tab and switch the 'Allow apps that use less secure sign in' slider.
Now you can authorize in Spark simply using your email and password. To do this, follow instructions below.
If you haven't already, download and install Spark mail app on your Mac to get started. If you're already using Spark and want to add a AOL account, follow these instructions here instead.
Launch Spark for Mac
Click on "Start using Spark" on the welcome screen.
Type in your email address, tick the checkbox next to "I agree to the Spark Terms of Use and Privacy Policy" and click on the "Next" button.
On the next screen, enter your AOL password and click Next. Then, click on the blue 'Allow' button to grant Spark access to your email account, so you can use your AOL within Spark.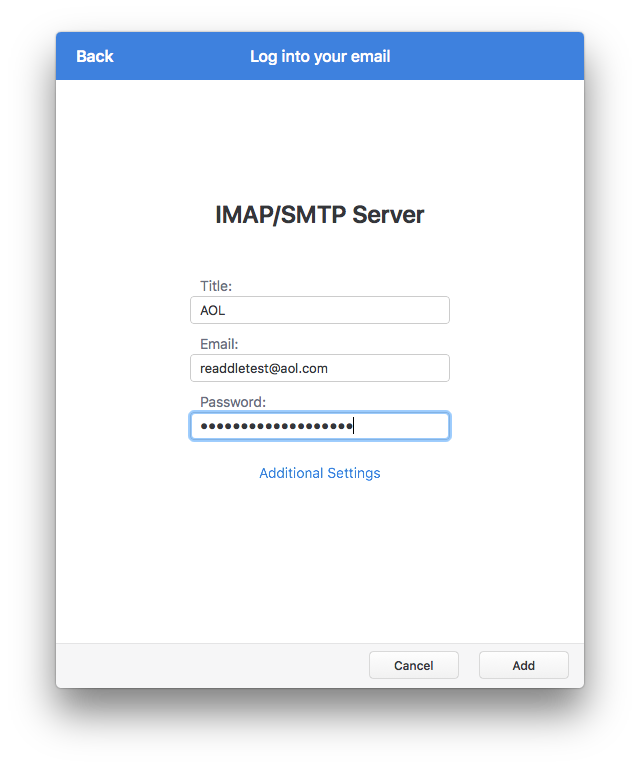 That's it! There are no Settings to configure and no servers to specify. Just sign into your AOL account and start using Spark for Mac.
How to Add AOL Email to Spark for Mac
If you are already using Spark Mail app on your Mac and want to add your AOL account, simply follow these steps.
Launch Spark for Mac
At the top left of your screen, click on "Spark" > "Add Account…"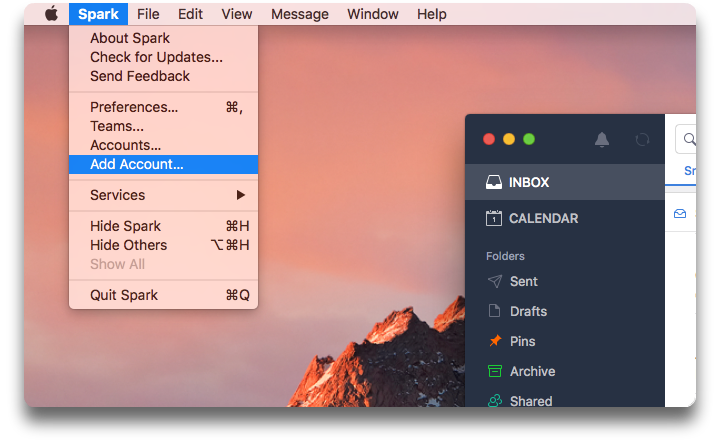 Click on "Set Up Account Manually"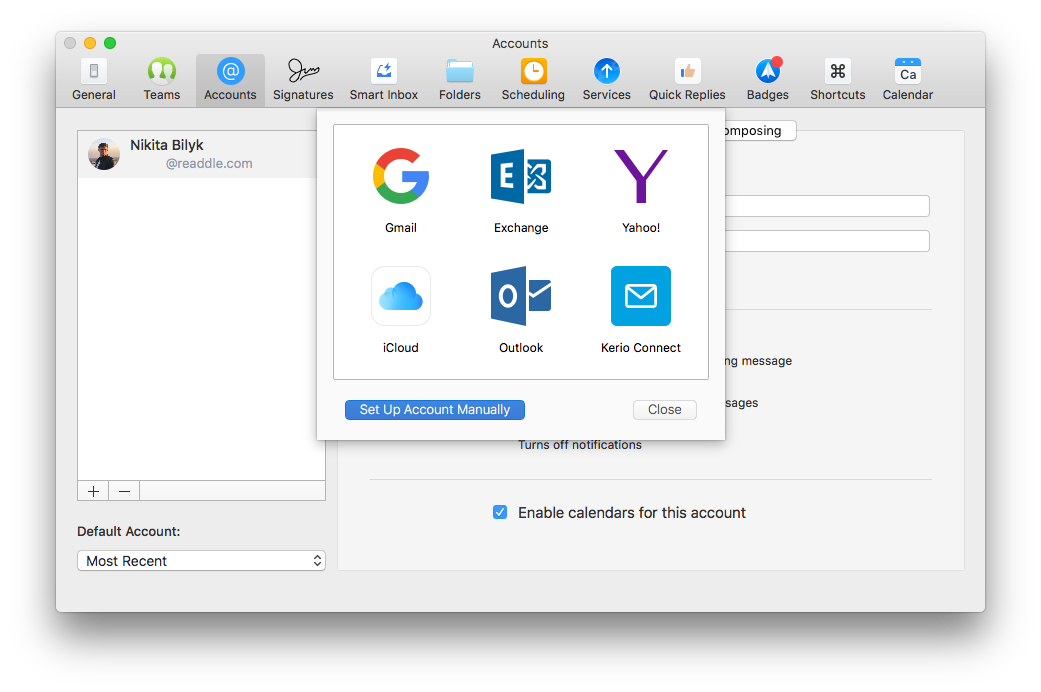 In the "Title" field, enter 'AOL Account' or anything else you prefer (optional)
Fill in the "Email" and "Password" fields with your @AOL email and password, and then click the 'Add' button.
Once you're signed in, AOL may ask you if you want to grant Spark access to your account. Click OK to access all your AOL emails in Spark for Mac.
That's it! Spark will automatically set up your AOL account on Mac and all your emails will be available to use on your Mac.