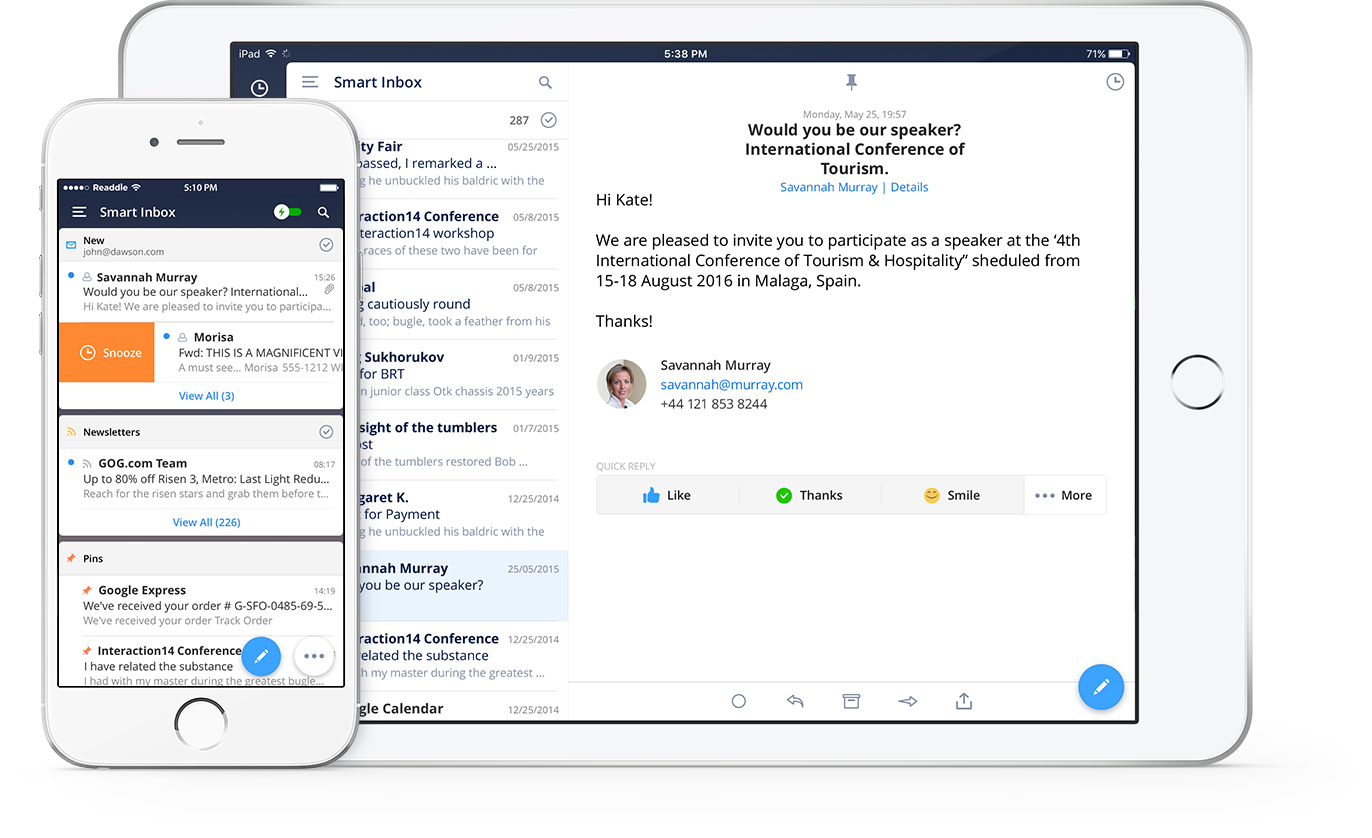 Snooze emails for later
Snooze an email and get back to it when the time is right. Snoozing works across all your Apple devices.
Free download
Available on: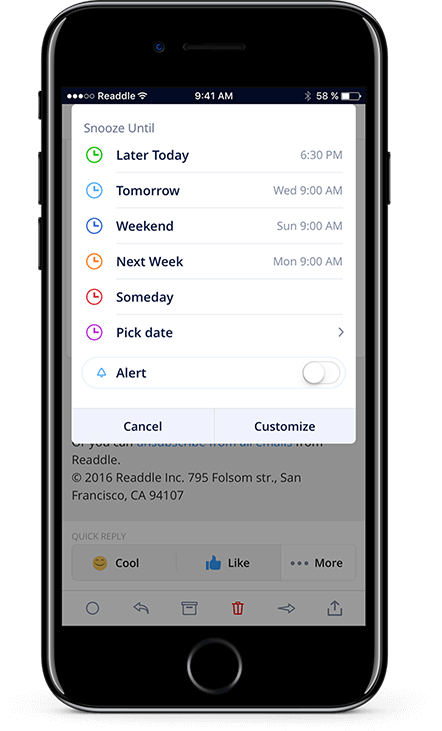 Customizable snoozes
If you can't finish a task today, swipe your email to snooze for tomorrow or another day. Tune available Snooze times to your liking with options like "This Weekend" or "Next Month".
Free download
Available on:
More awesome features
Shared Drafts
Private Team Comments
Create Link to Email