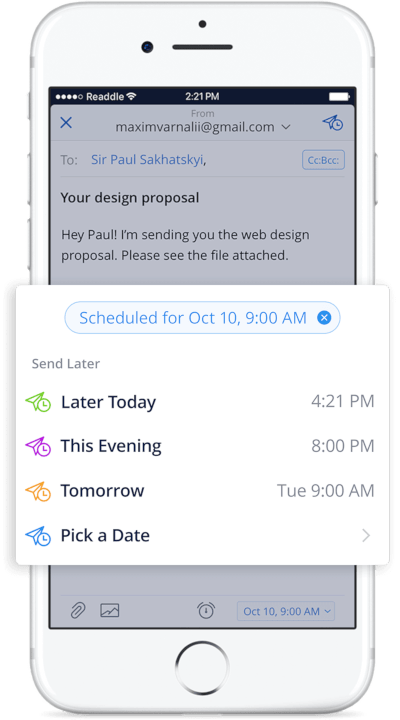 Send emails with Send Later
Going through your inbox at night but want to send the email later in the morning? Now you can schedule sending when your recipient is most likely to read it.
Free download
Available on: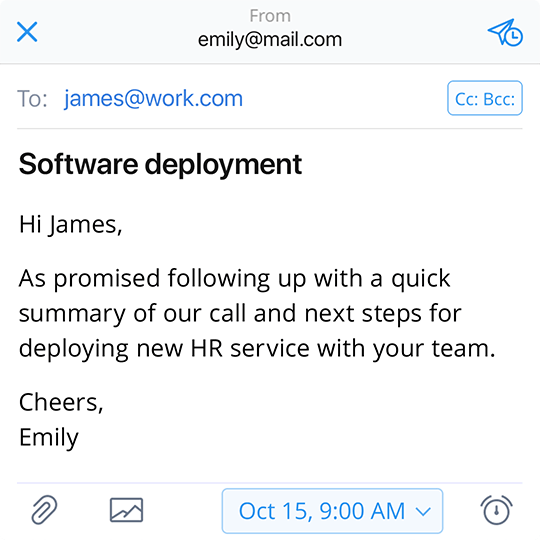 You schedule, Spark delivers
While in email composer, hit Send Later icon and pick the right time for message to be sent. Spark will take care of the rest.
Free download
Available on:
More awesome features
Reminder to Follow-up
Email Signatures
Smart Notifications