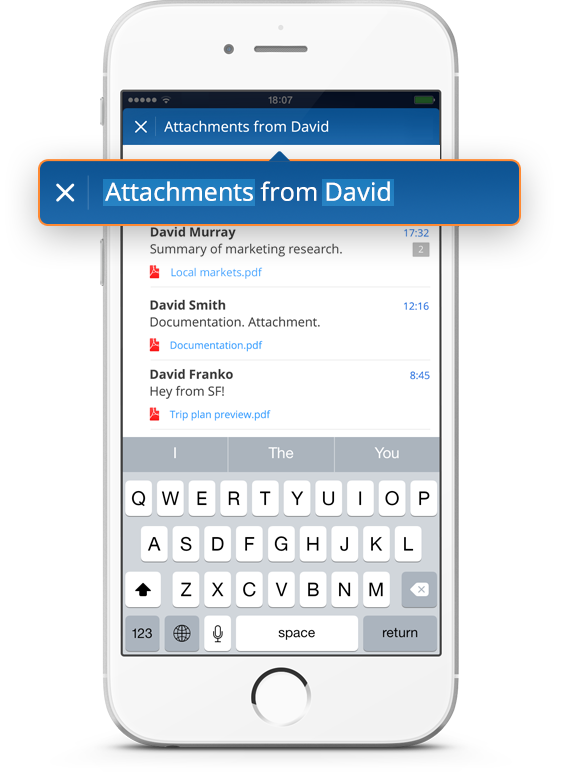 Natural Language Search
Stop having to think like a computer when trying to find your email. Type as you'd think, and Spark will find the email you're looking for. Looking for an attachment from David? Search for 'attachment from David'.
Free download
Available on: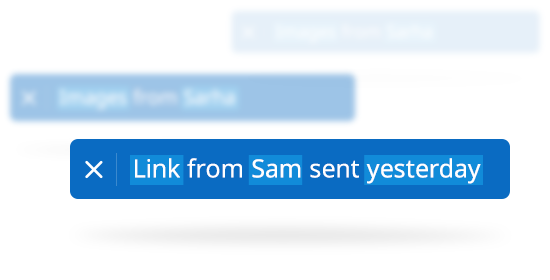 Search for Links and Files
Find an email by searching for a link or file name within the mail itself. Spark will look through all of your emails and find the best matches.
Create Complex Search Queries
Search queries can be as complicated as you need them to be. You can be super precise by searching for 'PDF attachments from Alex sent last week on Monday'.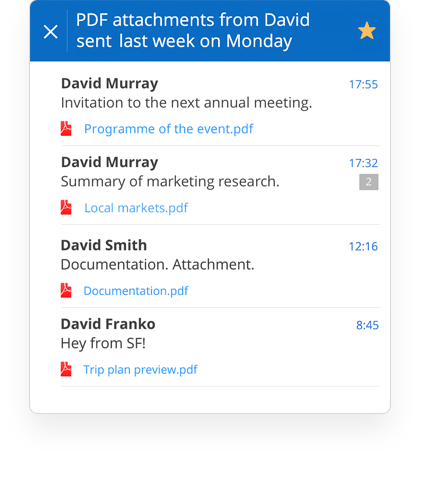 Save Searches
If you use the same search term again and again, save it for later. Or create a Smart Folder to automatically find emails that trigger a search term of your choice.
More awesome features
Snooze and Swipes
Shared Drafts
Private Team Comments